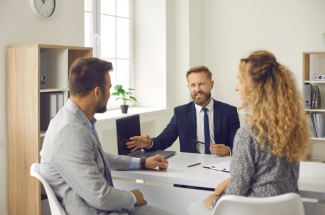 Why Need an Insurance Broker?
Purchasing a home is the most important investment most people make throughout their lifetimes. It is essential to protect your biggest investment by finding insurance coverage that fits your needs. With what seems like thousands upon thousands of options available, finding the right home insurance on your own can be complicated and confusing.
Buying a home is already a stressful and lengthy experience. Finding an insurance policy that works for you should not add to the stress! Using an insurance broker can help make the process much easier. They work for you, but you make the decisions.
Insurance brokers are licensed experts who know how to help you find the ideal coverage. There are many different insurance companies that offer different policies and coverage, so tackling this on your own can be overwhelming. Insurance brokers know the ins and outs of the industry and can help you narrow down your options based on your needs.
A broker can instantly offer you multiple different quotes and go through your options with you, which makes things easier on your end. Brokers work independently which means they have access to company policies without being restricted by the company itself. A broker doesn't work for a specific company so they can sell insurance for multiple different companies. This means that you will get an unbiased opinion.
At Rand & Fowler we can save you money on your insurance. As we represent more insurance companies than the average insurance agency. Which means, we will get the most competitive prices in the industry.