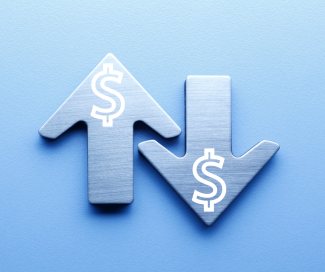 Which deductible is best?
There are several strategies you can use when it comes to your insurance. Increasing your deductible may save you some money on your insurance costs upfront. Your insurance deductible refers to the amount of money you have to pay in the event of a claim, but it will also affect how much you get paid out. However, you can save significantly if you increase your deductible using the right strategy.
If you have the money on hand and are willing to pay for damages resulting from a claim, then you can increase your deductible to save on annual insurance costs. If you can afford it, then take the savings your insurance company will give you and start saving money now. However, you don't want to make the mistake of increasing your deductible to save a few dollars a year before considering the long-term implications. 
When you increase the deductible on your insurance, you can save money, but if you need to file an insurance claim, you will pay more money out-of-pocket. Because of this, it is important to consider the amount you would be willing and able to pay in the event of a claim.
But also consider this, if you have the money to pay for fixing small damages yourself without filing an insurance claim, it may make sense to raise your deductible. But, if you could not afford to have an insured home or car fixed if you had to pay too much out-of-pocket, then it makes more sense to keep your deductible low.
Therefore, the choice of which deductible you pick is really up to your personal financial situation and comfort level.