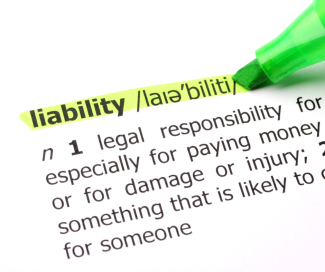 Personal Liability Insurance
If someone is injured on your property or if you damage someone else's property, you can be held financially responsible for medical bills, legal fees, and more. Personal liability coverage can protect you against this risk as it covers the costs if you are sued.
Personal liability coverage protects your current and future assets. It is available through all residential insurance policies. It may provide coverage for your legal defense in the event a lawsuit is brought against you. It can also help you avoid having to pay legal-defense fees out of your own pocket. This type of liability coverage is not to be confused by the type of liability coverage provided by your auto insurance
You should think about buying this type of insurance as soon as you are living on your own and become responsible for your own actions. The cost is often included in Tenant, Homeowner, and Condominium policies. A $1 million liability limit is standard, but it's best to increase the standard limit by an extra million dollar since doing so has often a minimal cost to your premium.
It is important to note that your future assets could be at risk if you are found liable for personal injury or property damage. Future earnings such as wages can be affected, and future assets can be affected if no existing assets exist. Therefore, personal liability insurance should be something you consider.