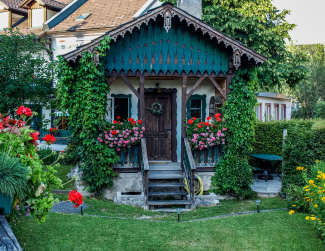 There are many historic buildings, structures, and landscape sites in Vancouver. To protect these areas, we have organizations that work to keep heritage sites and structures in place. There are many homes in Canada that have heritage status, which means they are treated specially. Designated heritage homes tend to have legal protection, so homeowners do not always have the ability to make upgrades to their property without approval from the city and the correct permits.
Some heritage homeowners incorrectly hold the belief that they cannot insure their homes. It is true that most insurers may refuse to provide quotes for heritage homes, but home insurance is still available for heritage homeowners. These homes often hold a perception of a higher risk from the underwriters because heritage homes are older, unique, fragile, and certain structural components like the roof or plumbing may not be in preferred shape. Insuring them usually requires special treatment  by underwriters. Hence many insurance providers are not willing to take on the risk. That's why it's important to have a broker who has access to a variety of insurance providers, so that they can almost guarantee to provide you a provider that is willing to insure that location.
Get in touch with us to insure your heritage home!