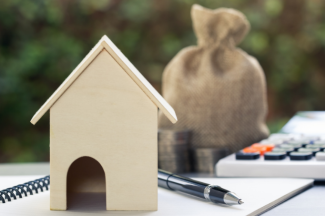 Hidden Costs of Homeownership
Even the most prepared first-time home buyers can overlook some of the unexpected costs that come with buying a home. Here are the 4 most overlooked costs when it comes to buying a home.
Closing costs happen immediately after buying a home. Closing costs can include insurance, taxes, legal/notary fees, inspection/appraisal fees, and more. A general rule of thumb is to put away roughly 1.5% of the purchase price to cover these costs. Talking to a mortgage broker can help you determine the exact number and the exact costs you will need to cover.
Utility bills are also often overlooked. When people go from living in a small space such as an apartment to buying a home, they can be surprised by the change in the costs of water, heat, and energy. Larger spaces take up a lot of extra energy, so it is important to take this into consideration.
It is also important to consider any upgrades or renovations that may have to be done in the future. These costs should be expected as having money set aside for this can make a huge difference when the time comes. 
On that same note, ongoing maintenance is also something to account for. A few common maintenance costs are gutter cleaning, roof repairs, drywall repairs, furnace cleaning, general plumbing, and more. But one thing that should not be overlooked is the cost of insurance. You don't want one mistake, such as leaving the candles left unattended, cause one of the biggest financial impacts in your life. It's important to get coverage for the reconstruction cost of your building. The cost of insurance may not be as high as you think, especially if you have a Rand & Fowler insurance broker assist you with competitive quotes from different insurance companies. Monthly payments are available as well, if you are looking for a budget friendly option.
Of course, every home is different, so your costs will vary. Being aware of these costs makes them easier to plan before purchasing the right home for you.