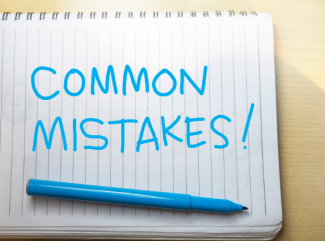 Common Mistakes in Purchasing Insurance
Purchasing insurance policies on your own can be confusing. There are a vast number of possibilities when it comes to the coverage you may be looking for. We recommend using a licensed insurance broker to help tackle the challenge of finding the right policy for you and to help ensure that you are protected. Here are some common mistakes to avoid when buying insurance that a licensed broker can help you navigate.
The most common mistake is purchasing the cheapest policy. When it comes to insurance, cheapest is not always best. A basic plan may seem like it is the best value at first, but you may need additional coverage that is tailored to your needs. A basic plan may not cover as much as you want it to, so in the event of a disaster, you may be stuck with expensive out-of-pocket costs.
Another mistake is not reading the fine print. It is important to read over the entire policy declaration and policy wordings carefully so you can understand all the terms and conditions you are agreeing to. It is essential to know exactly what you are covered for versus what you are not covered for, so you know exactly what to expect in the event of an emergency. If you do not fully understand the wording, it's always best to check with your broker and inquire further.
Lastly, withholding essential information is a common issue. Your insurance company needs to collect the correct information to better understand your unique home and to correctly rate the risk. If this information is missing or withheld, this can affect future claims. 
We recommend using a licensed Rand & Fowler insurance broker to avoid making any of these common mistakes. With our experience we can ensure that you do not miss any necessary information about your policies so that you are prepared for anything. We will help you choose a policy that works best for you so that you know you are protected.