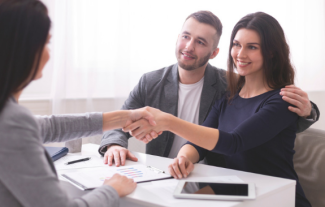 The Benefits of Buying Insurance Through an Experienced Agent
When it comes to buying insurance, you have two main options: online or through an agent. While buying insurance online may seem convenient and cost-effective, there are numerous benefits to choosing an insurance agent that cannot be overlooked.
Personal Assistance: One of the biggest advantages of working with an insurance agent is the personal assistance they can provide. An insurance agent can answer your questions and provide valuable advice and guidance as you navigate the process of choosing and buying insurance. They can also help you understand the terms and coverage of your policy and explain the claims process in case you need to file one in the future.
Establishing Trust: Building a personal relationship with your insurance agent is another key benefit. You can trust their expertise and knowledge in the insurance industry, and they can provide tailored solutions to meet your unique needs and circumstances. An insurance agent can also review your coverage periodically and make recommendations as your needs change over time.
Customized Solutions: Insurance agents have access to a wide range of insurance options, which they can use to customize a policy to meet your specific needs. They can also help you compare policies from different insurance companies and select the one that provides the best coverage at the most affordable price.
Higher Quality Coverage: While buying insurance online can be less expensive, the coverage may not be as comprehensive as policies purchased through an agent. Insurance agents can help you find coverage that meets your needs and budget, and they can also assist you with the claims process and advocate for you in the event of a dispute. This level of personalized service and attention can result in a higher quality of coverage and a better overall experience.
Efficient and Convenient: Buying insurance through an agent is just as convenient as buying it online, and in some cases, it can be even more efficient. An insurance agent can handle the entire process for you, from start to finish, taking the burden off of your shoulders. Plus, if you need to make changes or file a claim in the future, you have a personal point of contact who can assist you.
In conclusion, choosing an insurance agent to help you purchase your insurance policy is the best option for many reasons. With personal assistance, tailored solutions, higher quality coverage, and efficient and convenient service, working with an insurance agent is the smart choice for protecting your assets and ensuring peace of mind. Don't settle for a generic, one-size-fits-all policy purchased online. Choose an insurance agent and experience the personalized service and attention you deserve.